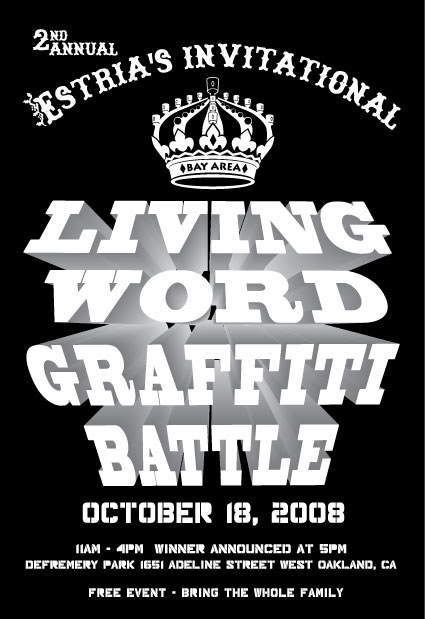 16 of California's most talented and revered Graffiti Artists in live painting battle. Artists are determined and selected by Estria, a Bay Area Graffiti Legend.
Confirmed Painters (to date):
* Estria
* Bounce (defending champion)
* Done TDK
* Apex BA
* Pose2/Maxx Moses
* Slide TMC
* Max Ehrman/Eon75
* Pryde
* Aero
* Buder ICP/TMF
Also Featuring: Live Outdoor performance by Mosdef!